Environmental problems such as global warming, acid rain and pollution are issues that no one living in the modern age can avoid. When it comes to the water resources which are so deeply connected with our company, too, there are problems such as water shortage and water pollution.
Having made it our mission to "eliminate odors," "eliminate detergents," and "eliminate waste water," we have developed the "AN21 System" and the "Biocare System," cleaning systems which take the environment into consideration. By using water which originates in nature and has excellent cleaning and deodorizing power, we make effective use of limited water resources, suppress the generation of waste water and unpleasant odors, and reduce the burden on the environment. With "Initiatives which look ahead toward the environment of 100 years from now" as our slogan, we will continue to work steadily on environmental activities into the future.

To top of page

Together with aiming for harmony with the environment in all aspects of its business activity so that all people can live continuously comfortable lives, and while striving toward "symbiosis with the environment" and "the conservation of a healthy global environment," Asahi Building Maintenance will contribute to the realization of a truly rich society and a better global environment, on the basis of an awareness of what it means to be a good corporate citizen.

Asahi Building Maintenance's environmental policy is set forth on the Details Page(Japanese).
It has received ISO14001 certification.


Asahi Building Maintenance's quality policy is set forth on the Details Page(Japanese).
It has received ISO9001 certification.


To top of page

We have been involved in collaborations between industry, academia and government for many years, and have achieved a variety of technological developments. In recent years, we have been conducting joint research with the Nagoya University of Arts and Sciences, through which we have for example been elucidating the mechanisms of the Biocare System. We belong to the Society for Antibacterial and Antifungal Agents, Japan.
●

Joint research institute

Environmental Health Laboratory, School of Nutritional Sciences, Nagoya University of Arts and Sciences
●

Research theme

Research related to sterilization and prevention of infection for public facilities, using micro-organisms
●

Senior researcher

Professor Michiru Kishimoto, School of Nutritional Sciences, Nagoya University of Arts and Sciences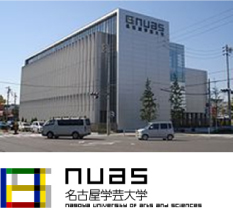 Founded by Aichi Prefecture, Aichi Environment Job School is a series of lectures (a cram school) about the environment, held through a membership system. Its aim is to promote the development of environment personnel (leaders) and the construction of human networks, and to deploy widely within the prefecture initiatives to circulate resources through collaboration between industry, academia and government.
In the 2014 academic year, students were chosen from our company, and got to attend classes by some of Japan's most eminent lecturers, and to receive instruction from young researchers from local universities, with staff from Nagoya University playing the leading role.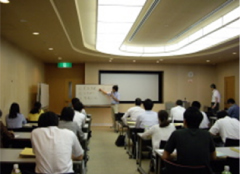 To top of page


The IICRC is a nonprofit organization which was founded in America in 1972, with the aim of improving standards within the cleaning industry through acquisition of the knowledge and training in the techniques that are required to work as a professional cleaner.
For more than 40 years, the IICRC has been gathering technical information and methods and establishing ethical standards for the cleaning and restoration industries. The guidelines and standards have been approved by hundreds of experts.
We are a member company of the IICRC.

This is a club based on a membership system, through which the Nagoya Chamber of Commerce & Industry supports the environmental activities of member companies. As members, we have participated in a large number of inspection tours, seminars, lectures, etc.