Are you having problems with toilet odors?
The Biocare System is a system which involves performing hygiene management by deodorizing toilets using a generated water called "biowater." Biowater contains microorganisms (soil bacteria*1, lactic acid bacteria / yeast*2) that exist in nature.
We developed the Biocare System jointly, on the basis of the CBS (Clean Bio System®) developed by Hotei Industrial Research Institute, Ltd.
The cleaning and deodorizing mechanism is based on the results of academic joint research by us and the Nagoya University of Arts and Sciences' Institute of Health and Nutrition.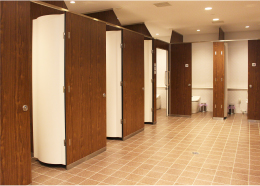 *1. Soil bacteria are microbes that exist normally in nature, for example in rice straw, dead leaves, compost, fresh water and seawater. The enzymes secreted by the bacterial cells demonstrate deodorizing and cleaning effects.
*2. Lactic acid bacteria and yeast exist in nature and in the air, and prefer acidic conditions. Making the surroundings acidic will suppress the propagation of Staphylococcus aureus and other germs that cause unpleasant odors.

To top of page


Yellowing and unpleasant odors in toilets are generated by urine scale and germs that have become adhered to the drainpipes.
The soil bacteria contained in the biowater secrete enzymes that break down urine scale, and the lactic acid bacteria and yeast prevent the propagation of germs. Together, they give good deodorizing and cleaning effects.

The system uses a generated water which originates in nature and no detergents, thanks to which it realizes a working environment in which safety, peace of mind and comfort can be assured.

Since cleaning the inside of pipes with high-pressure cleaning apparatus is not necessary, there is no need to worry about damage to the piping.

The synergistic effects of the microorganisms (soil bacteria, yeast and lactic acid bacteria) contained in the generated water give continuous sterilization effects.
If you contact us, we will send you detailed materials.

To top of page

●

Flow when you use the Biocare System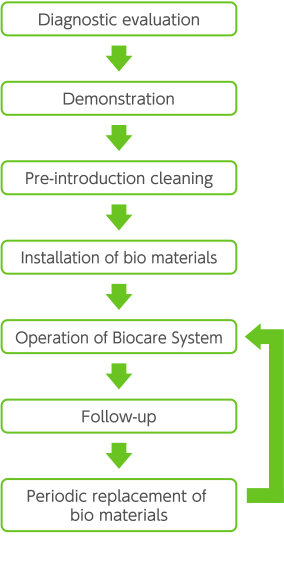 Verification using an on-site DNA analysis kit
Odor measurement inspection using an odor meter
Image verification using a micro fiberscope
Gas concentration inspection for ammonia, etc., using a gas detector tube
Report in the form of a Report on Survey of Causes of Odors
Demonstration of the Biocare System using a toilet which is generating odors
Refresh cleaning of toilet before installation of bio materials
Installation of bio materials
Generation of biowater
Plan for direction of operation when system is introduced
Cleaning method using biowater, hygiene management for the cleaning materials
Implementation of follow-up cleaning through an annual plan
We will make periodic visits to replace bio materials.
We will also carry out consulting with regard to cleaning quality inspection work and quality maintenance control for the Biocare System.

To top of page

●

Kokyo Gaien National Garden

Introduction of the Biocare System in toilets adjoining the parking lot rest house at Kokyo Gaien National Garden began in May 2014.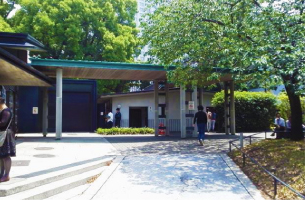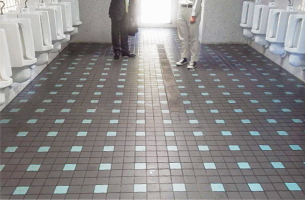 Besides this, the system's performance record also includes UNY Co., Ltd. (Apita Chiyodabashi, Piago Hirabari), Kohka Public Hospital (Koka City, Shiga Prefecture), the Ayase City Education General Administration Division in Kanagawa Prefecture, the Yokosuka City Board of Education in Kanagawa Prefecture, Noto Historical Park in Ishikawa Prefecture, and Nanao City Hall in Ishikawa Prefecture.

To top of page

We jointly developed the system in cooperation with Hotei Industrial Research Institute, Ltd., and obtained the trademark registration certificate jointly.