The work we do includes checking the situation regarding incoming and outgoing cars, handling parking fees, and guiding vehicles. We take the utmost care to ensure that customers who have come by car can park safely and smoothly, and we respond rapidly to any problems with the parking system.
Our performance record also includes the work of keeping the shopping carts in order at places such as large-scale commercial facilities and supermarkets.

Logistics means the planning, execution and management of an efficient flow of raw materials, finished products etc., to meet customers' needs. We offer a wide variety of services as field engineers, in order to ensure safe and stable operation of logistics facilities.
Specifically, besides performing maintenance (repair and inspection) work for the automated warehouses, unmanned cranes, automatic guided vehicles, conveyor systems, etc. at, for example, automobile, semiconductor, pharmaceutical or food companies, the work we do also includes being present to observe the pre-completion operation of facilities, and providing support for each system.
We also carry out cleaning inside the facilities, in accordance with the users' requests. For example, our work includes wiping the racks and floors in pharmaceuticals warehouses with alcohol, and dust removal and mopping in logistics warehouses.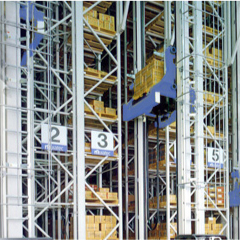 As an agent for property insurance companies, we offer a wide range of insurance. We place a high value on relationships of trust with our customers, and strive to maintain a meticulous provision of information which reflects close contact with the community and workplaces. We propose the optimal insurance product to meet the customer's needs. Whether you are considering taking out insurance or reviewing the insurance you are currently subscribed to, please do not hesitate to discuss it with us.